Fiddleheads Yukon: Connecting community and culture through fiddling
The Fiddleheads are celebrating 25  years of entertaining audiences across  the Yukon. Founded in 1998 by Trish Barclay, the group creates original performances, organizes barn dances, hosts jams, and works with other youth fiddle groups and community organizations across the territory.
Coming Soon!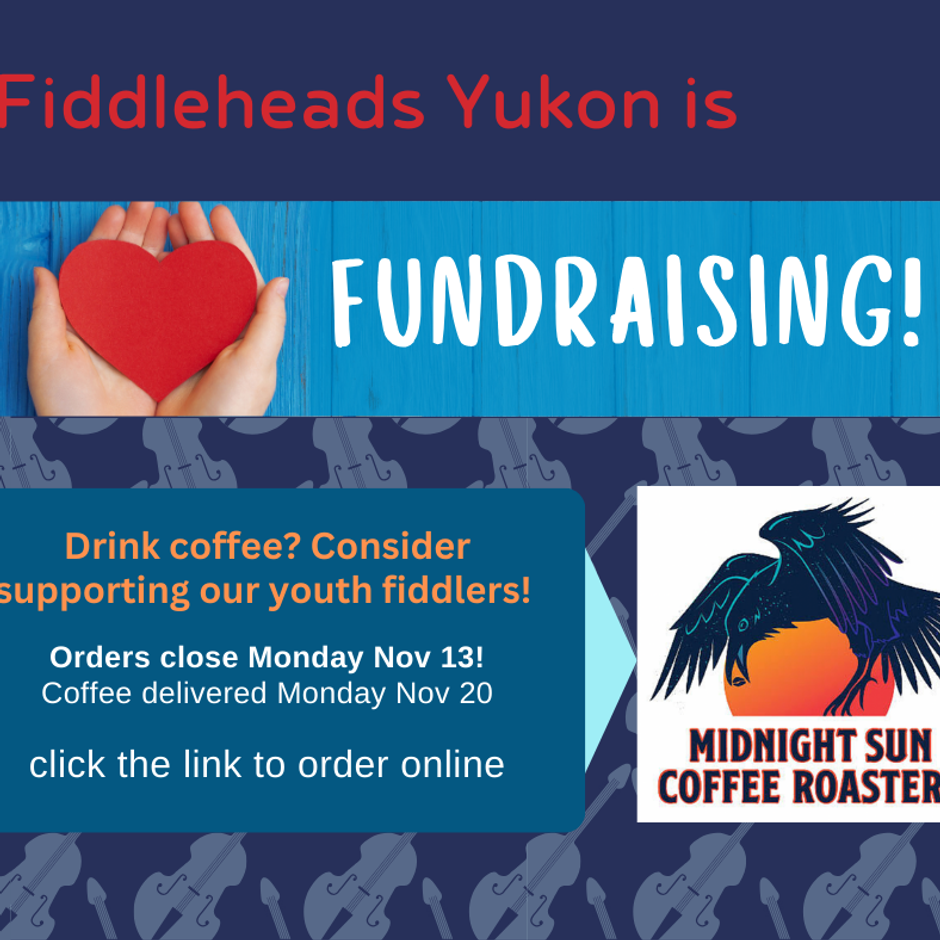 Support our youth fiddlers with great coffee!
Fiddleheads Mentorship Program!
Some great photos of our fall mentorship program between expereinced and new Fiddleheads!
Check out the video of our Fall Retreat made by youth fiddler Kluane and her family!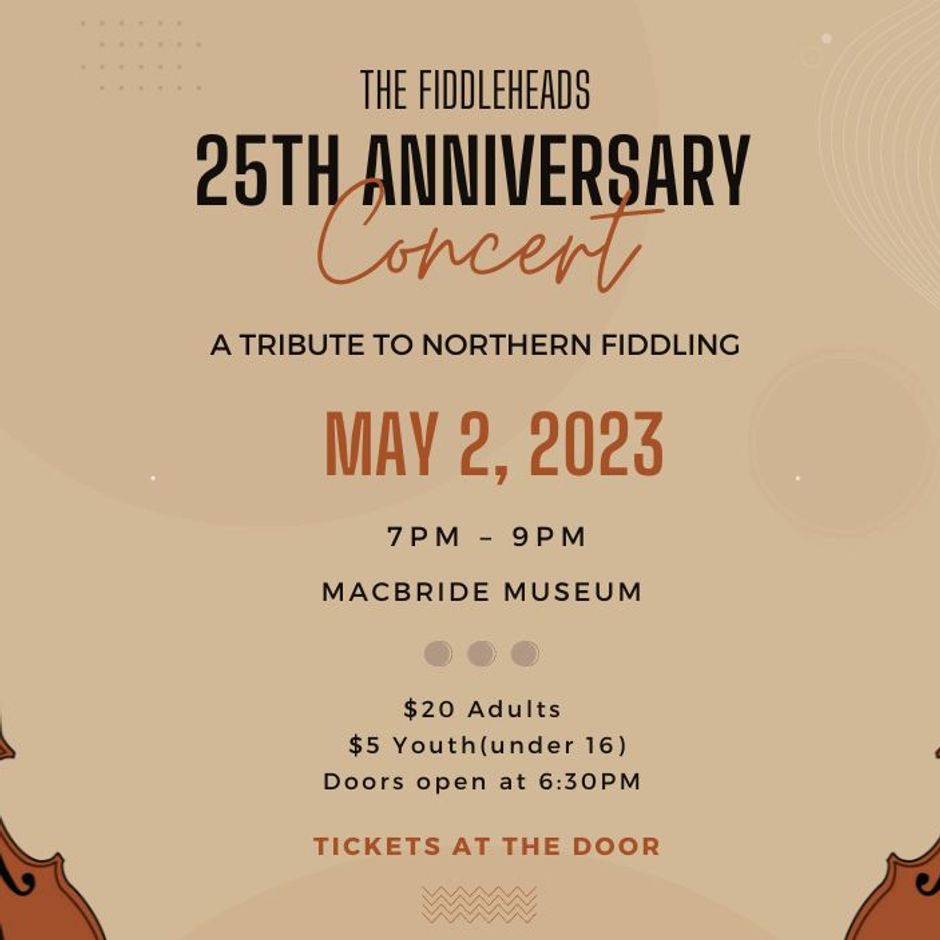 The Fiddleheads 25th Anniversary Concert
MacBride Museum, MAY 2- 7P.M.
The Fiddleheads are celebrating their 25th Anniversary with a special Tribute to Northern Fiddling Concert on May 2 at MacBride Museum.
The concert honours well-known Northern fiddlers Joe Loutchan, Rusty Reid, Gerald Edzerza, Allan Benjamin, Andrea Bettger (NWT), Gina Burgess (Nunavut) and Emilyn Stam (Northern BC).
The show also features tune highlights from the Ensemble's past 25 years of making music in the Yukon community and beyond. This includes arrangements and tunes learned from Trish Barclay, Gordon Stobbe, Keitha Clark, Sarah Hamilton, Calvin Vollrath, Trish Horrocks, Mark Sullivan, Daniel Lapp, Gabriel Dubreuil, The Valley Youth Fiddlers and Fiddleheads members Jack Walcher-Wegmann and Noé Kwan-Teau.
Fall 2022 Fiddle Retreat in Haines Junction with the Treble Makers!
Season Highlights 2019-20!